LLC
«Dorozhni Znaky»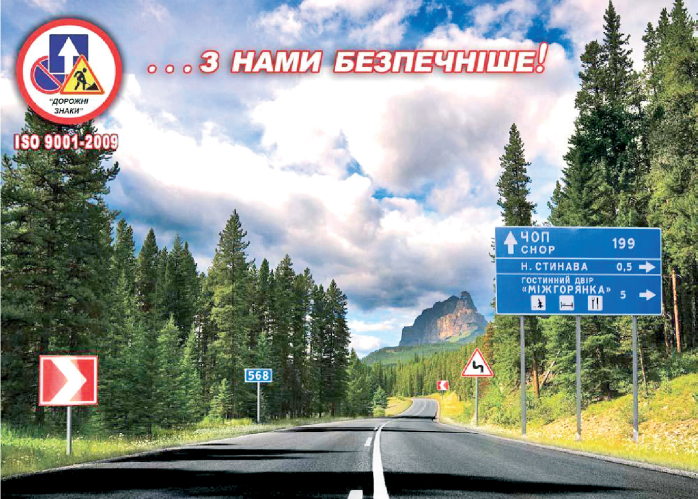 "Dorozhni Znaky" LLC (Lviv, Ukraine) has been manufacturing and supplying road signs and other technical means of traffic management since 2002. The company implements all the best new European achievements, which appear in the sphere of road safety, in Ukraine.
For more than 20 years, we have been manufacturing high-quality European-level road signs. The production is certified in the ISO 9001:2015 International Quality System.
Our signs are installed on the Kyiv – Odessa, Kyiv – Chop, Kyiv – Kharkiv highways and many other motor roads, in the streets of populated areas throughout Ukraine. We cooperate with leading Ukrainian and foreign road construction companies.
The time and results of our work have shown that the defining direction in our activity – high quality of products and services – has provided us with recognition, development, customer loyalty and, as a result, successful cooperation all over Ukraine.
We invite you to cooperate!
Quality Guarantee
International certification
ISO 9001:2015
20
Years of work on the Ukrainian market
2010 рік
National award "100 Best Products".
Contacts
Phone/fax:
Information