Fastening, Structures, Installation of Traffic Signs
The traffic sign bases are fabricated using galvanized steel sheets 0.8 mm to 1.5 mm thick. The road signs, to strengthen the structure, have a double edging (flanging) along the perimeter: the first edging is up to 20 mm and the second one is up to 20 mm. The rectangular-shaped road signs with rounded corners have a section in the second edging for drainage of water and other impurities. The flange shape makes it possible to attach universal galvanized fasteners with the help of M8 bolts in such a way that they are not visible from the front side of the sign. Individual design traffic signs made of several parts have a double edging around the perimeter. M8 bolts are used to connect the parts of the road sign. The back side of the sign is covered with 0.06 mm layer of a gray-coloured anti-corrosion paint, using the powder coating technology. The service life of the sign bases is up to 10 years.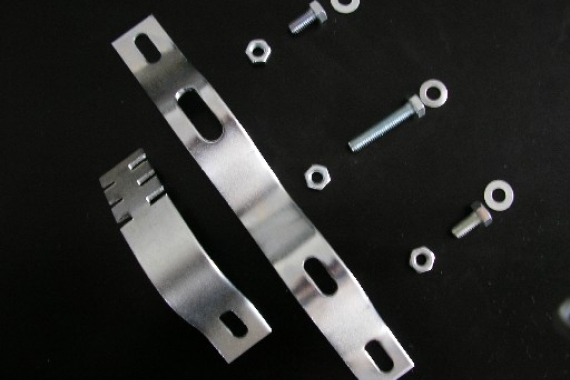 The design of the universal fastener ensures the installation of the traffic sign on racks and supports having a diameter of 30 mm to 110 mm, prevents its movement or rotation, and allows easy dismantling of the sign during the entire service life. The fastening is made of galvanized steel min 3 mm thick. M8 galvanized bolts, nuts, and washers are used to connect fasteners to a metal base (framework) and a rack.
Ways to use fasteners for mounting signs on racks: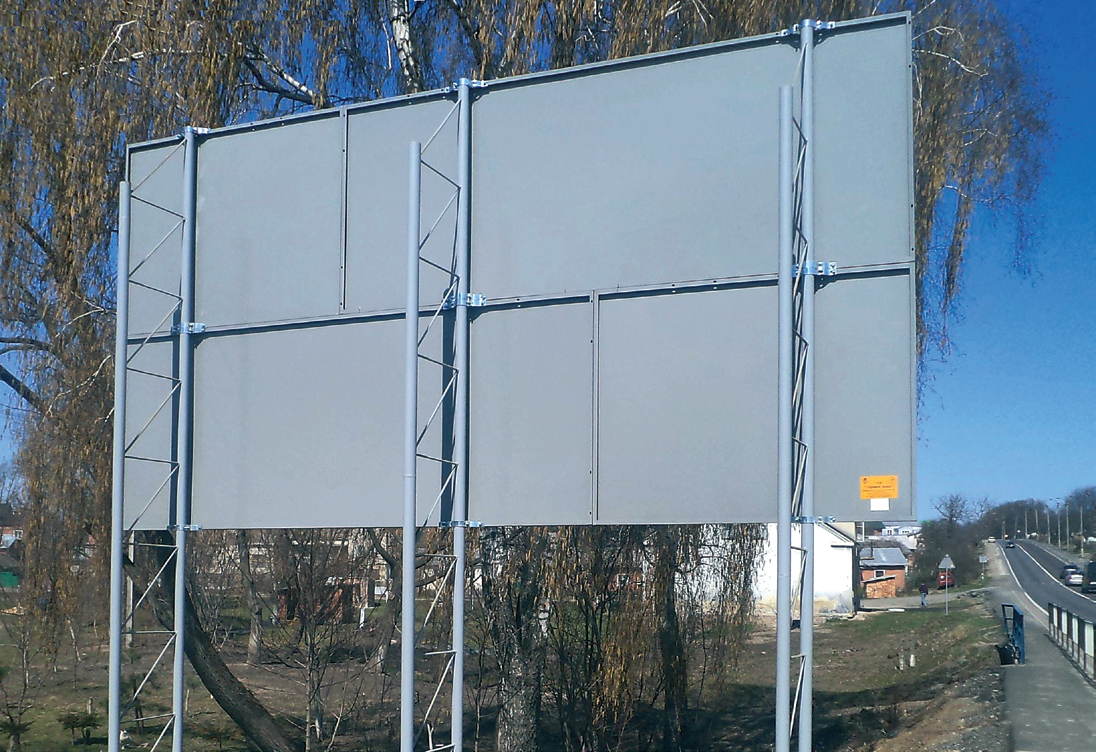 Racks for road signs are made of galvanized or gray-painted pipes of 40 to 76 mm diameter, at the bottom of which jumpers are provided, which makes it impossible to pull the rack out of the concrete base or turn it around its own axis.

Traffic signs of individual design are mounted using special pipe structures of the diameters indicated above (paired racks or trusses), which ensure not only reliability for various windy areas, but also ease of installation with the help of universal galvanized fasteners.

The band type "Bandimex" Mounting Technology, comfortable and safe, is used to install the road signs on signposts, supports and metal structures of various configurations.