Means of Urban Infrastructure
In order to ensure clearer orientation of drivers and pedestrians in cities, villages, micro-districts, quarters, etc., indicating markers, house boards, object maps, guiding marker posts, etc. are used.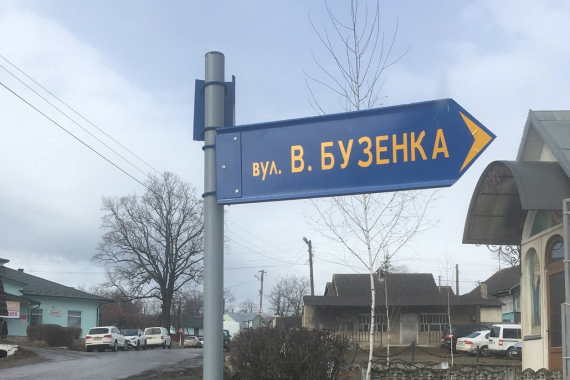 Unbreakable Road Mirrors: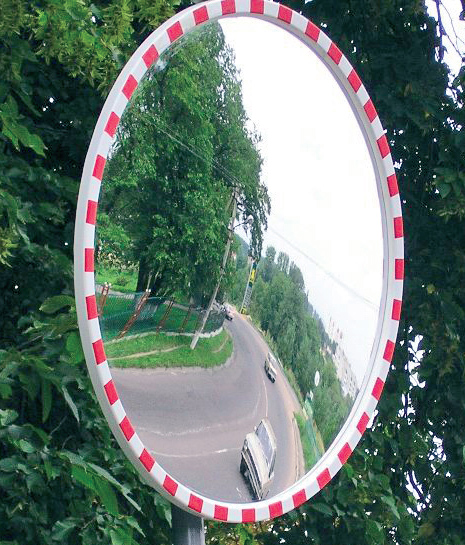 optimal for use at road crossings;
used in store halls, warehouses, supermarkets;
very light and easy to install;
maximum viewing distance up to 30 m;
withstand wind pressure up to 183 km/h;
mirror frame is made of environmentally friendly materials.
Dimensions: rectangular mirrors – 100 x 80 cm, 80 x 60 cm, 60 x 40 cm;
round mirrors – 120 cm, 90 cm, 80 cm, 60 cm diameter.
Unbreakable Internal Mirrors:
optimal for use in supermarkets, clinics, offices, etc.;
very light and easy to install;
maximum viewing distance up to 20 m.
Dimensions: round mirrors have a diameter of 80 cm.
The complete set includes a universal mounting system that allows you to mount the mirror directly on a wall or rack of 34 to 90 mm diameter.

Indicating Weather Vane
Weather vane with a pointer indicating the name of the street or other object. It is made of metal material painted with a powder coating (the colour is optional); the inscription is made by application method using light-reflecting film. Such weather vanes are visible in the light of headlights and stationary illumination. The size is 780x240 mm.

Metal Fence Post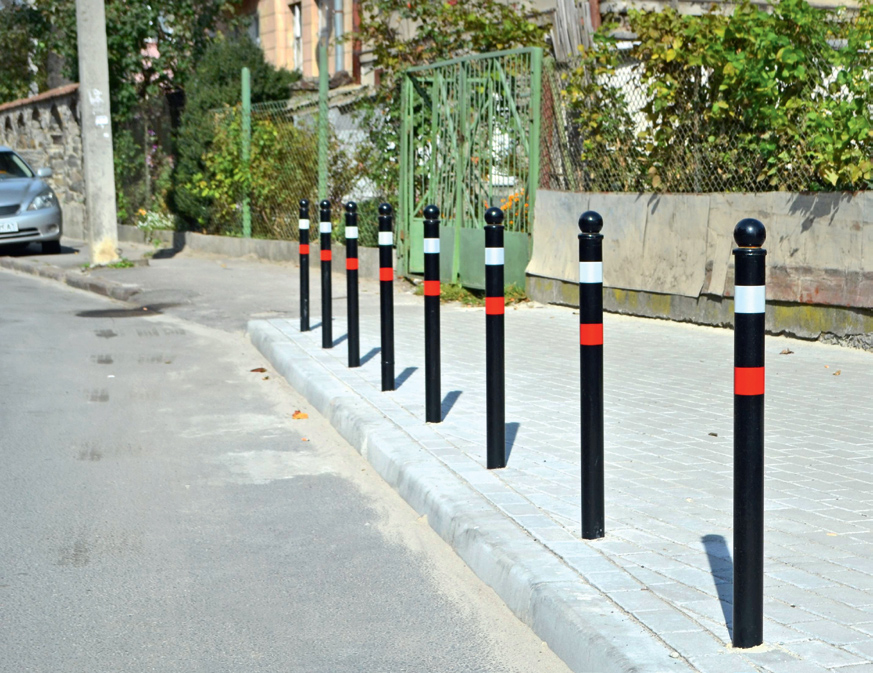 The metal fence posts are designed to divide the flow of traffic and pedestrians, to separate the pedestrian area, to mark a private area, to prohibit parking on sidewalks, etc.
Parameters:
Dimensions, mm
H = 1200 mm, d = 57 mm/3mm
Material type – metal
The colour is black, the stripes are white and red
Light-reflecting (H = 50 mm)
Weight, kg 5.5 kg
Shaped and other Fencing Devices