Road Safety Fence Elements
Installation of safety fences can significantly reduce the risk of road accidents.
It is thanks to them that traffic flows are divided and redirected to prevent uncontrolled exit of cars beyond the road surface, as well as to extinguish the force of impact during an emergency situation.
All component parts of the fence (barrier) are made of high-quality materials resistant to changes in weather conditions and protected from corrosion with high-quality paint-and-lacquer or zinc coating (by hot galvanizing method).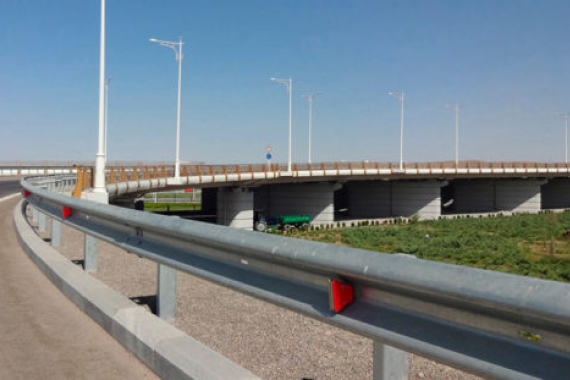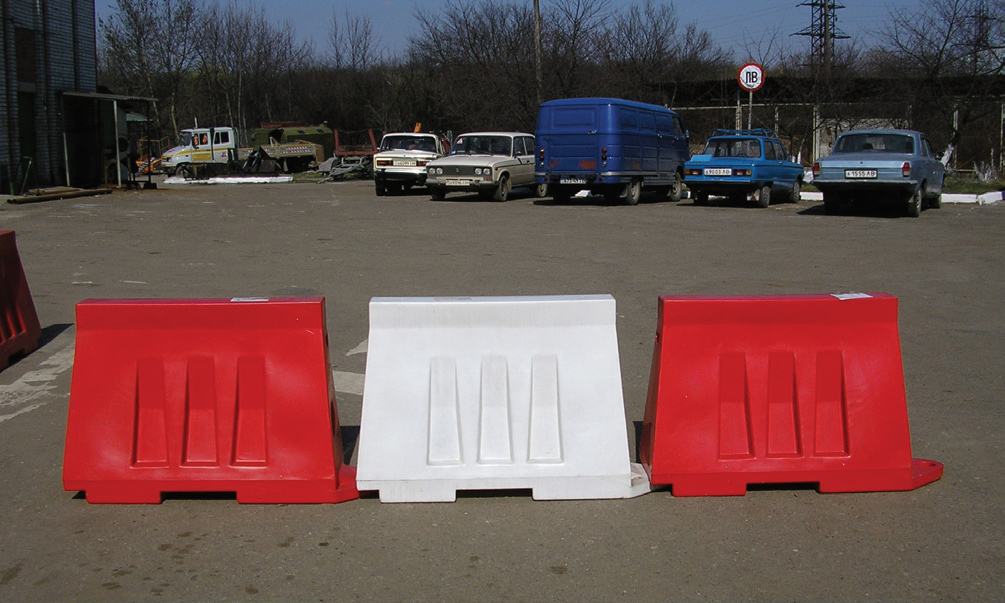 Hollow Protective Barriers are used for temporary or permanent road surface marking or separation of traffic lanes, exclusion of certain areas from traffic.
The barrier weight is 7 kg.
The dimensions are 1100 x 500 x 400 mm or 1200 x 800 x 400 mm.
The barriers are made in white and red colour, filled with water or sand and connected alternately.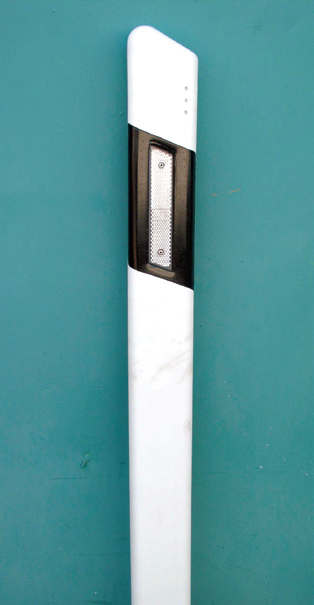 Plastic Marker Posts (warning posts) with improved technical characteristics (withstand 6 times being hit by vehicles).
The marker posts have a one-piece construction and are equipped with red and white light-reflecting elements (retroreflectors).
Weight: 1.2 kg
Height: 1500 mm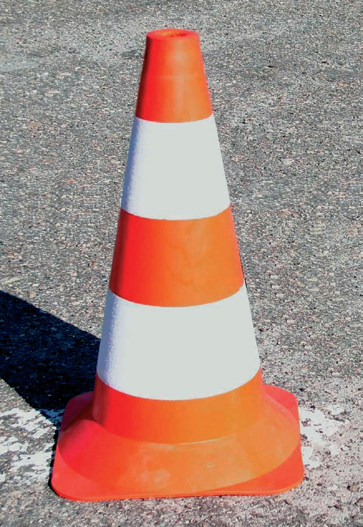 Elastic Road Cone easily returns to its original shape after deformation.
It is of orange-red colour with white stripes and is clearly visible both in the daytime and at night.
Dimensions: 50 cm, 75 cm.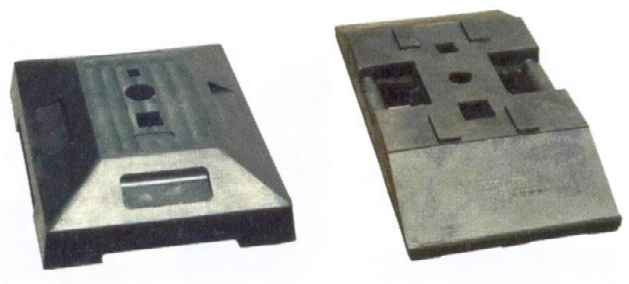 Rubber Stands for temporary traffic signs are made from waste products of automobile tires, well pressed, do not delaminate and do not crack in low temperatures.
The stand weighing 25 kg (size 800 x 400 x 100 mm) has holes 40 x 40 mm, 60 x 60 mm, d 50 mm.
The stand weighing 15 kg (size 600 x 400 x 120 mm) has holes 40 x 40 mm, 20 x 20 mm, d 50 mm.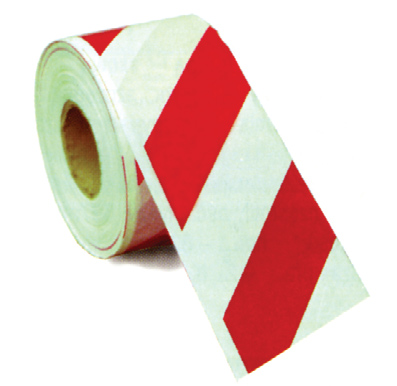 Red and White Protective Band:
Band 8 cm wide in rolls of 100 rm,
Band 12 cm wide in rolls of 500 rm.
Red and white self-adhesive tape 6 cm wide in rolls of 66 rm is also used to mark particularly dangerous places for pedestrians: sharp protrusions and parts of structures, scaffolding.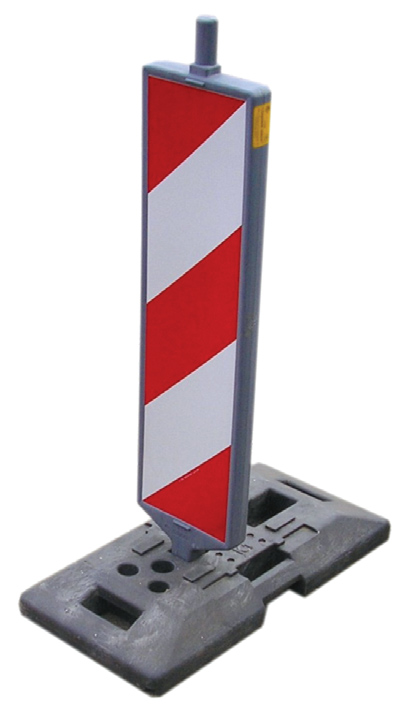 Boundary Limiters are made of plastic, pasted on one or both sides with a red-white light-reflecting film and mounted on rubber stands.
Dimensions of boundary limiters:
1000 x 250 mm or 600 x 150 mm