Traffic Signs
Traffic (road) signs are manufactured in accordance with the ДСТУ 4100-2021 and ТУ У 28.7-32127030-001:2006 Standards.
Traffic signs consist of a base (framework) and a front-face part (sign face). The sign faces are made of light-reflecting film; the sign bases are fabricated of galvanized metal and their back blank side is painted gray using powder technology.
Light-Reflecting Film
The photometric and colorimetric characteristics of the light-reflecting film for road signs meet the requirements of the ДСТУ 4100-2021 Standard. Graphic symbols (pictograms) are made by the method of silk-screen printing using transparent paints or are cut from another film and pasted on the main background film. The film completely adheres to the base, so that it is impossible to tear it off without damage, as well as to peel it off when bending.
Signs according to ДСТУ 4100:2021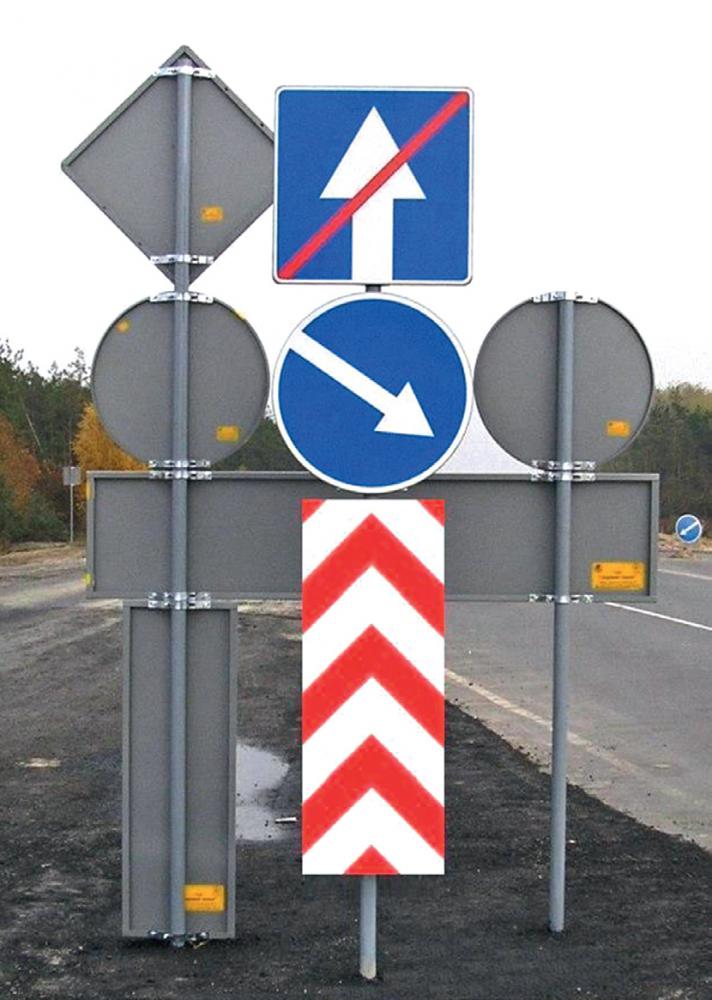 Light-Reflecting Film Type 1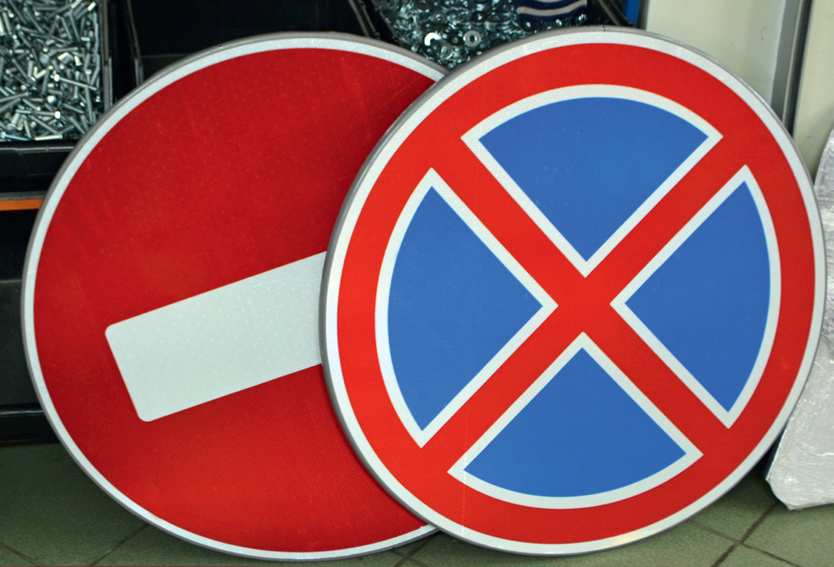 Type 1 film contains in its structure a layer of glass light-reflecting microspheres (retroreflective microbeads) that reflect perfectly both small and large amounts of light. It is used to indicate both illuminated streets and suburbs or poorly lit roads.
The operation life is 7 years.
Light-Reflecting Film Type 2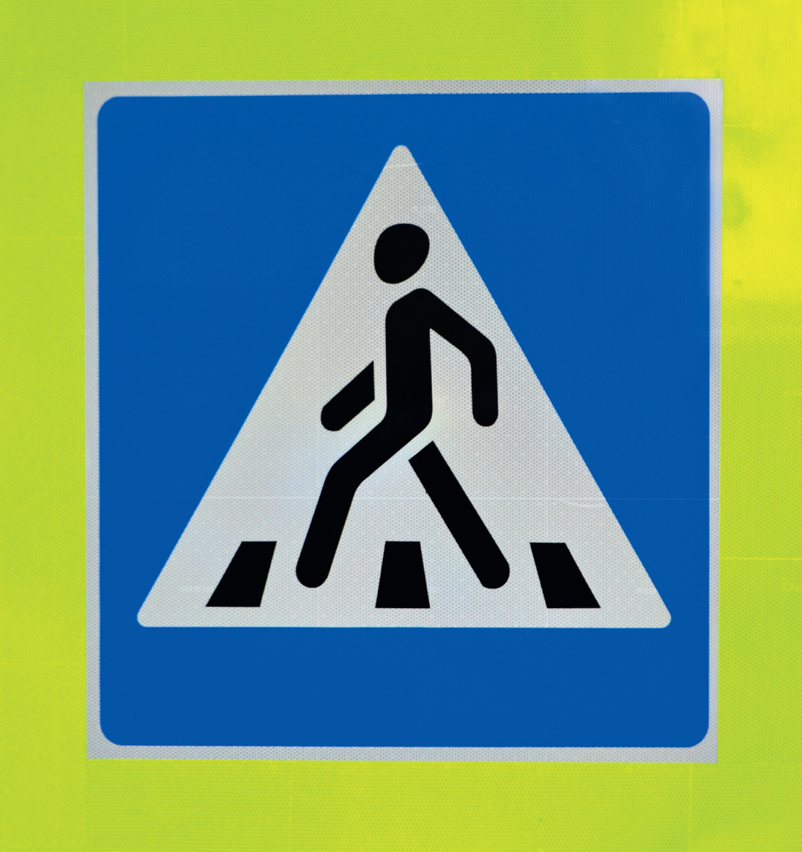 Type 2 film instead of glass beads contains in its structure microprisms that provide wide-angle optics, which makes it possible to manufacture long-lasting traffic signs for streets and roads with different levels of illumination and to see the traffic sign clearly from a long distance.

The operation life is 10 years.
The new fluorescent film is characterized by unusual bright colours. It is clearly visible both at night and during the daytime, so it is used in particularly dangerous places – at railway crossings, pedestrian crossings, near children`s institutions, etc.